Residential Locksmith Spring, Texas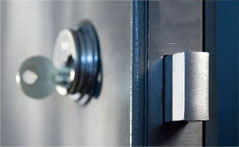 If you live in the Spring, Texas area we can help you with all your locksmith and security needs. We have a first rate team of locksmiths and security consultants who can help you to choose the best security devices and locks for your home.
You may be aware that the cost of your building and content insurance is based on a number of factors. Especially, for anyone living area subject to high crime rates, an insurance provider will look closely at the locks and security devices in use. We liaise closely with home insurance companies to ensure that the products and devices we recommend and install for our clients, may have a positive impact on the cost of your home insurance premiums.
We recommend that our clients use some of the top brands in locks and security devices, such as:-
Yale is a one of the top producers for keys and locks in many countries worldwide.
Abloy provide some of the sturdiest and secure door locks
Ace are providers of home security hardware and locks
Abus provide a range of padlocks and keys for home security
American are one of the major suppliers of padlocks and home security systems
In addition to these few there are several other reputable and well-known manufacturers and suppliers of door and window locks, keys, padlocks, secure entry systems and any other safety and security products you can think off. Our professional residential locksmith will help you to find the right devices and solutions to protect your home and your valuable possessions.
Please call for service from our Spring, Texas residential locksmith at (832) 621-0156
Our residential locksmiths are available 24/7 to respond to emergencies. There are no additional charges for night or weekend calls, any day of the year. Our team takes pride in their quick response service.
Please call day or night for service from our Spring, Texas residential locksmith at (832) 621-0156